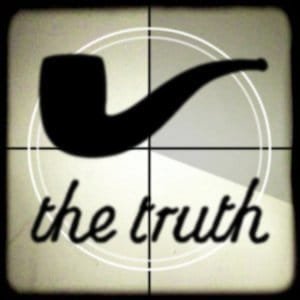 The Truth is anything but, other than true storytelling at it's finest. Produced in the style of classic radio dramas, it may lean toward narration, a two-way conversation, or a stage play, depending on the episode. You'll discover some of the best narrative writing, enhanced by studio sound effects that paint a vivid picture of the story being told.
The range of content makes each journey a mystery. Intriguing, fanciful or mind-bending – you might encounter a world that doesn't exist, a bit of history that's been rewritten, or a poignant dose of 'what if'. Their stories have been broadcast all over the world, and also featured on public radio programs like This American Life, All Things Considered, Planet Money, Studio 360, and Snap Judgment.
As a completely independent production they create their own original stories. Many of the actors perform and teach at Magnet Theater in New York City, and the stories are directed, mixed, and sound designed by Jonathan Mitchell, who has been making radio for nearly 20 years. The polish is evident.