About Us
Storytelling with Impact explores the art of storytelling from the perspective that the stories we tell can impact the lives of others, and in doing so, impact society as a whole. We're now experiencing a storytelling renaissance in response to, and supported by, digital media.
Live talks, as well as recorded videos & podcasts, present a continuous stream of personal narratives and heartfelt stories. So if you want your story to stand out, to resonate, and to matter to your listeners, your narrative needs to be crafted in a way that imparts deep meaning, and delivered with passion… with impact.
Mark Lovett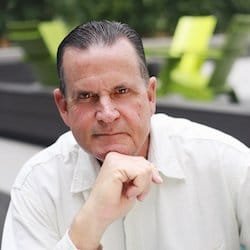 From a very young age I was drawn to the art of storytelling. From old radio dramas such as The New Adventures of Sherlock Holmes, The Green Hornet, The Shadow, and Dr Jekyll and Mr Hyde, to hardboiled novels by Dashiell Hammett, James M. Cain and Raymond Chandler, as well as cold war spy stories from John le Carré, Graham Greene, and Robert Ludlum.
After 30+ years in the corporate world, telling corporate stories, it was time for a change.
I first heard about the TED Conference in 2008, which means I was late to the game, as the first TED Conference had been held in 1984. I found the storytelling format compelling, and TED's proposal of Ideas Worth Spreading resonated. This was a unique way to reach millions of people with ideas that strained the status quo, and presented an opportunity to expand / change / challenge perspectives in under 18 minutes.
The TEDx Years
I attended my first TEDx event, TEDxSanDiego, on November 8, 2010, and in 2012 I was invited to speak at TEDxNewBedford. In 2013 I was invited to co-organize TEDxSanDiego, and in 2014 I assumed the license.
In early 2013 the organizers of TEDxSanDiego & TEDxTijuana met to discuss the concept of organizing an event that would span the U.S. / Mexico border. Two and a half years later it happened, and TEDxMonumento258 became the world's first binational TEDx event with a stage in Mexico, a stage in the United States, and speakers alternating between the two.
In 2017 I was invited to co-organize TEDxDonovanCorrectional – a TEDx event in prison in which half the speakers were from the outside, and half were inmates. The audience was similarly split, half inmates, half outsiders, with everyone sitting together at the talks, and while eating lunch together afterwards in the prison culinary. In 2018 I continued on as a speaker coach.
Storytelling With Impact
The advent of digital technology, from podcasts to blogs to video sharing sites, has altered storytelling opportunities in a most profound way. That's not to say it has replaced human connection. Quite the opposite, as it has served to support live narrative events (The Moth, The Narrators) and conferences (TED/TEDx, PopTech) in which ideas & wisdom are shared.
My personal coaching, university classes, and my storytelling workshops, are all based on the principals of narrative nonfiction with a focus on storytelling with impact. Speakers are taken through the process of uncovering their message, then developing a powerful narrative, and delivering their story on stage.
Are you ready to tell your story with impact?
858-699-1277