It had been awhile since this anonymous quote crossed my path, but I recently noticed it on a friend's social timeline and realized it had achieved a newfound sense of resonance with me.
We were all humans until race disconnected us, religion separated us, politics divided us, and wealth classified us.
From a storytelling perspective it felt as though we had somehow stopped telling our story of connection, commonalty, a shared human heredity, and most importantly, a united future.
Hate and discrimination had somehow become acceptable, with divisiveness and rancor the norm. Religious travel bans, violence against people of color, and the continued verbal and physical abuse of women have defiled what America was striving to become – a land of open arms and caring hearts, a land that opted for hope over fear, that embraced love over hate.
"We are a nation not only of dreamers, but also of fixers. We have looked at our land and people, and said, time and time again, "This is not good enough; we can be better." – Dan Rather, What Unites Us: Reflections on Patriotism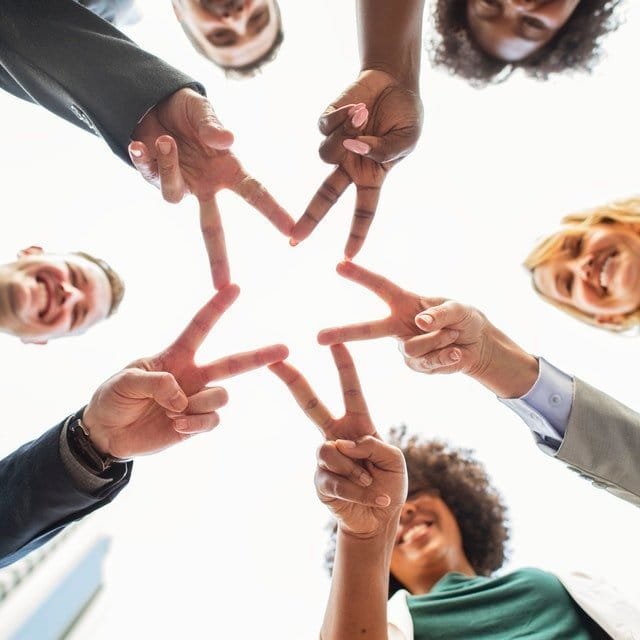 As I continue to work with a wide array of speakers, from universities, research institutes, major corporations, prison inmates, and special forces, I'm reminded that our stories have the power to heal all wounds, bridge all chasms, and unite all humans.
On a daily basis we have the choice to stand up and say, "This is not good enough; we can be better." In doing so we can change this sadly fractured American narrative. But it requires our stories to be told, our voices to be heard, and our compassion to be felt.
June 2020 Update
It's been a week since police killed George Floyd on May 25, 2020, adding his name to a lengthy list of victims that now includes: Michael Brown, Ahmaud Arbery, Tamir Rice, Trayvon Martin, Philando Castile, Sandra Bland, Breonna Taylor, Atatiana Jefferson, Botham Jean, Samuel DuBose, Alton Sterling, Jeremy McDole, Jonathan Sanders, Ezell Ford, Andy Lopez, Akai Gurley, John Crawford III, Antonio Martin, Walter Scott, Jonny Gammage, Freddie Gray, and Eric Garner.
The world grieves, families cry, people take to the streets in protest, while the president of the United States proclaims, "We have our military ready, willing and able, if they ever want to call our military. We can have troops on the ground very quickly."
The answer? That's the question on everyone's mind. I hear various words mentioned – love, empathy, compassion, equality, justice. But words are not an answer. Someone says we need to embrace and celebrate our diversity. I agree, but how do we get from here to there?
The Civil Rights Act of 1964 was signed into law by President Johnson at the White House on July 2, 1964. Though we should remember that Johnson's signature came after a 54-day filibuster in the United States Senate. Equality was a struggle then, and remains so to this day, nearly 56 years later.
What are your thoughts on racism and equality? I'd like to hear from you. Let's talk on Zoom.

Subscribe to our newsletter for the latest updates!

Copyright Storytelling with Impact – All rights reserved