Whenever I get an email from the San Diego Diplomacy Council, I know something interesting is afoot. In this case, it was a group of entrepreneurs with the Young Leaders of the Americas Initiative coming to San Diego, and they wanted to know if I could develop a storytelling workshop for them. How could I possibly resist.
The Young Leaders of the Americas Initiative (YLAI) builds linkages between younger leaders across the hemisphere and address the opportunity gap for youth, especially women, by empowering entrepreneurs and civil society leaders with the training, tools, networks and resources they need to transform their societies and contribute more fully to economic development and prosperity, security, human rights and good governance in the hemisphere.
On October 20th I had the pleasure of meeting a dozen entrepreneurs from a dozen Latin America and Caribbean countries who had founded a dozen very cool companies, each with a different focus.
Aarón Bendfeldt, founder & executive director of Grønn (Guatemala)
Grønn upcycles glass bottles collected from Guatemala City, then makes and sells new glasses, pots, vases, and other products, all handmade by local women.
He previously participated in SPOR, an exchange program between Guatemala and Norway. Aarón is studying Chemical Engineering at the Universidad de San Carlos de Guatemala.
Altagrace M. Maignan, founder of Belle Créole (Haiti)
Belle Créole is a micro-enterprise program that empowers people, particularly young women, who are living with HIV and AIDS to rise above their circumstances through learning a skill and creating and selling their work.
She serves as a Manager at Fondation Esther Boucicault Stanislas. Altagrace holds a Master's Degree in medicine from the Universidad Autonoma de Santo Domingo.
Andrea Baltodano, founder of Maracao Beachwear (Costa Rica)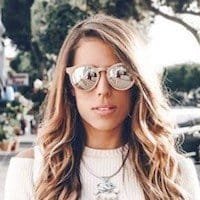 Maracao Beachwear designs swimwear that promotes women's confidence and empowerment, while helping at-risk women from marginalized neighborhoods by offering ethical employment practices and fair wages to its employees.
Andrea holds an Associate's Degree in Fashion Design from the Universidad Creativa of Costa Rica.
Carolina Ramos, founder & COO, Natural Pop (Ecuador)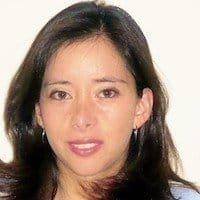 Natural Pop produces natural snacks out of local grains from Ecuador in order to provide affordable and healthy snacks to the local community.
Carolina has a degree in Food Engineering from the Universidad San Francisco de Quito and attended graduate school for French and Social Skills at the Institute de la Providence de Herve in Belgium.
Christine Daley, founder of DoodleSurprize (Jamaica)
DoodleSurprize provides monthly subscription activity boxes for children ages 4-12 in order to help kids discover themselves and their passion through art, crafts, and science.
Christine has previously worked in Accounting, Marketing, and Project Management at Digicel Jamaica, Zinergy International, and Black Ink Marketing.
Jau Ramírez, co-founder & president of Movimiento SOMOS (Venezuela)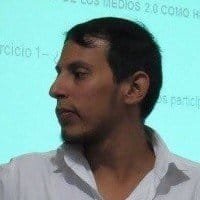 Movimiento SOMOS is dedicated to defending the rights of LGBTQ people through legal counseling and legislative projects, as well as educational and cultural initiatives.
He also works as a Communications Coordinator for Grupo Social CESEAP, and has led communications trainings for a human rights program on the border of Colombia and Venezuela.
Junieth Machado, founder of Cousy (Nicaragua)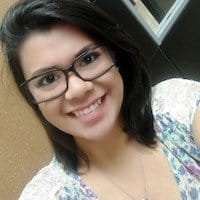 Cousy seeks to increase the self-esteem of housewives and single mothers by developing their business and communication skills. as well as inform women of their rights and train them on violence prevention.
Junieth previously worked for DeHumoTV as a journalist and producer, Imaginarte Films/Abre Tus Ojos as a trainer.
Miguel Ángeles, co-founder of CIRSYS (Peru)
CIRSYS provides technological solutions to recycling and waste management with IRBin, a social robot that automatically classifies solid waste.
Miguel previously worked as a production manager at Corporación Ingelsa S.A.C. and as a junior project engineer at Gloria S.A.
Pedro Young Parietti, co-founder & GM of Huerta en Casa (Uruguay)
Huerta en Casa supports urban homeowners so that they can produce vegetables organically by providing all the tools necessary to start a home vegetable garden and advises on maintenance and production.
Pedro has previously worked at Estero S.A., a seed production company, where he managed the experimental field.
Roniel Guzmán Toribio, CEO of Hub Makerspace (Dominican Republic)
Hub Makerspace gives members access to workspaces, tools, and machinery – from sewing machines to 3D printers – allowing them to develop their projects and work with the guidance of mentors.
Roniel previously worked as a Project Manager at Domotics Dominicana, and he holds a Bachelor's Degree in Mechanical Engineering from the Instituto Tecnológico de Santo Domingo.
Shamiro Anita, founder & CEO of Bizness Success (Curaçao)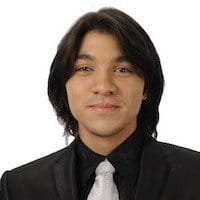 Bizness Success provides growing businesses with help and services to expand, such as training, courses, software, and other tools.Before this, Shamiro worked at his family's video store and eventually became the manager. He started his own fire safety, security, and automation contracting company in 2012. Shamiro holds a Bachelor's in Business Administration and a Master's in Business Management and Organizational Control.
Stephanie Hong, co-founder of Garateá (Brazil)
Garateá tackles the inefficiency in emergency public services by empowering communities with first-aid training and certification, as well as alerting first-aid-qualified volunteers through an app, victims can be helped before ambulances arrive, even in rural communities. Stephanie is currently a Lawyer at Pinheiro Neto Advogados.
After going through the basics of personal storytelling, and a session on brand storytelling, many of the entrepreneurs got up and gave the audience a two minute overview of their company, and the ways in which their product or service would changes lives.
That's the reward I get when working with entrepreneurs, especially from outside the United States – so passionate and dedicated – focused on the the critical issues that millions face in everyday life.
Hats off the the San Diego Diplomacy Council and the Young Leaders of the Americas Initiative for allowing entrepreneurs to share ideas, wisdom, and best practices, across countries and continents.

Subscribe to our newsletter for the latest updates!

Copyright Storytelling with Impact – All rights reserved