In addition to the many podcasts that I listen to regularly, I stay connected to the art and craft of nonfiction storytelling by keeping tabs on a few sacred sources of story wisdom, one of which is Nieman Storyboard.
Their articles delve into the practice of narrative journalism and highlight some of the best stories from authors and speakers who are making a noteworthy difference in a world that often struggles in that regard.
Nieman Storyboard, a publication of the Nieman Foundation for Journalism at Harvard, showcases exceptional narrative journalism and explores the future of nonfiction storytelling.
A recent Nieman Storyboard article by Ioana Burtea covered a keynote speech by journalist and novelist Tatiana Tîbuleac given during The Power of Storytelling conference in Bucharest. The Needle and the Thread spans three generations and reveals the difficulties that Tatiana encountered in regards to how, and when, to tell a transformational and healing family story.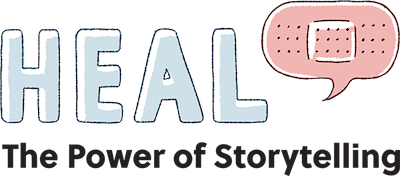 Distilling the essence of a 34 minute story in 1800 words is an art form unto itself and Ioana's article extracts impactful quotes and narrative elements which take the reader on a guided tour of Tatiana Tibuleac's talk, including this gem that inspired me to click through and watch.
"It's amazing how life can go on in a place designed for death."
While her delivery is akin to an offhand comment, those 13 words carry with them a fateful measure of meaning arranged in layers of joy, sorrow, and hope. They speak about those who survived, who had a life yet to live, and those for whom a Siberian gulag became the last chapter, last sentence, and last word of their story.
"My story is a wound that took three generations to heal."
I invite you to read Ioana's article for a glimpse at how she tells a story about a story, and then watch Tatiana's keynote in its entirety to see how she weaves the essence of her grandmother's story into her own journey from being a young storylistener to becoming an adult storyteller. And the admission that she's still a work in progress.
It's also interesting to note that in this age of dramatic stage presentations, with an emphasis on big body movements and emphatic vocals, Tatiana delivers her talk while sitting. Yet the emotions of her story still come through in her voice and facial expressions, as well as her hands. And the narrative structure itself keeps the viewer engaged throughout, offering us a "what's next" refrain to maintain the story's forward momentum.
"I didn't want to write a book like a gun,
I wanted to write a book like a hug."
Story length is another aspect to consider. I often work with clients who need to craft a narrative which can be use in a variety of circumstances, from a TED-style talk to conference keynote, and in such cases we'll build out a 15, 30 and 45 minute version of their talk. As Tatiana's length hits the middle, think about what you would cut to make it a 15 minute talk, and what topics you would go deeper with in a 45 minute version.
Do you have an essential family story to share, one that transformed you in some way, one you've carried with you for a very long time? Is now the right moment to tell that story? If so, capture it on paper, and be sure to include your personal journey from the story's origin, to the point of understanding its full impact. Future generations will benefit from your wisdom.

Subscribe to our newsletter for the latest updates!

Copyright Storytelling with Impact – All rights reserved